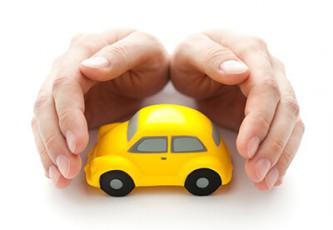 Living in Chicago, we are used to paying more for things like rent, utilities, or a night out at our favorite restaurant. But when we have to make sacrifices in order to pay our car insurance bill, that's when we have to draw the line.
Finding lower-cost auto insurance coverage in the Windy City should be a priority for all Chicago drivers. It's out there, you just need to know how to find it.
QuoteChicago.com can help you find cheaper rates and save money on car insurance. Our guides can help you learn about different coverages and what decisions can impact your rates. Things like your credit history, driving record, and personal financial situation can turn an affordable rate into a massive overpayment.
Chicago is home to not only the 2016 World Series Champion Chicago Cubs, but it also has a huge assortment of car insurance companies to choose from. Finding the cheapest price can often seem impossible. Large companies like State Farm, Farmers, The Hartford, American Family, 21st Century, GEICO, Progressive, and Allstate all spend a lot of money trying to entice Chicago drivers.
There are also smaller companies like Country Financial, Hastings Mutual, Unique Insurance, and Grange Mutual who may not spend as much on advertising, but are equally good choices when it comes to insuring your cars. Discovering which company has the cheapest car insurance rates in Chicago can take some time and effort, but the results can save you hundreds of dollars a year.
Most Popular Vehicles for Auto Insurance in Chicago
The Chicago metro area is home to almost 10 million people, and a lot of them are on the road daily whether commuting to work, picking the kids up from school, or just running errands. With this many people on the road, there is a lot of opportunity for accidents so good car insurance coverage is essential to protect you and your vehicles.
The vehicles shown below are some of the most popular models on the streets of Chicago. Our guides can help you learn more about needed coverages and also help you find companies to get online quotes from or a local Chicago insurance agent near you. If you don't see your model listed, most other models are available through the button link below the list.
Auto Insurance in the Chicago Metro Area
Not everyone who calls Chicago home actually lives in Chicago. There are many great suburbs to the north, west, and south of Chicago, and those areas are also covered on our site. The links below include Chicago and the largest suburbs, and you can read about how to save money on car insurance in those cities. You can also find links to directories and maps of local insurance agents on each page if you need professional advice or just want to discuss coverage options.
Find a Chicago Insurance Agent
Even though comparing rate quotes online gives you a better chance of saving money, some people just prefer to use an insurance agent. The map below shows many of the insurance agencies in Chicago, and you can scroll and zoom to find one closest to you. If the lowest rates are your goal, we do recommend contacting several agents from different companies to get a more thorough price comparison.
Zoom in and click on any marker to view agency address and contact information. Agent maps for Chicago suburbs can be found by following the links to each suburb above.